I get it… your a busy business owner and your only human. Updating your website isn't always going to be top of your priority list.
But all too often we let our online presence slip and website fades into the background. And before we know it, it's out-of-date and not bringing us the leads we want.
So here are 5 quick things you can do that are easy to implement but have a BIG impact on boosting those juicy leads!
Add Testimonials
Not have any testimonials on your website yet? Get them on their asap! There are so many times I am reviewing a website only to see no testimonials.
These golden words from your existing clients are walking/talking proof that you can do what you claim to do and couldn't be better at building that trust factor. And when people trust, they buy.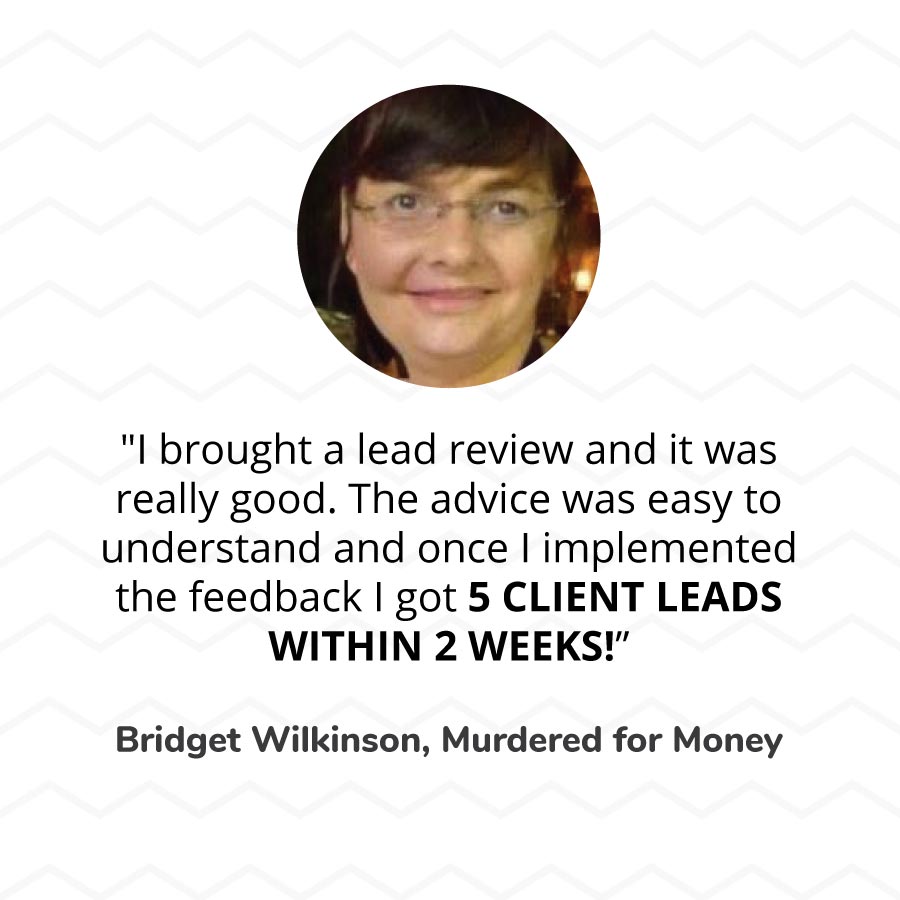 Update your pictures/case studies/services
Is the information on your website correct? Is everything on your website up to date? If not, it could be putting off the type of clients you want to attract and losing you leads.
Spend 5-10 minutes checking through your site and remove anything that needs to go or edit anything that needs to be tweaked. It's amazingly easy to leave up a service that no longer exists or an image from 5 years ago!
But your website needs to represent the business women you are today in order to attract the right leads. Outdated information can give the wrong impression and put of the people who are right for you now.
Talk about the tangible results
I don't see this enough on business owners websites. Talk about the tangible results. What does your service or product mean for your dream client? What do they get from it? What is life like for them after they've brought from you? What's the transformation?
Get as specific as possible. Notice how "I'll help you spend more time with the family, enjoy lunches with friends without feeling guilty, pick up those old, forgotten about hobbies" is more powerful than "I help you save time".
Help your website visitors paint a picture in their heads of what they get from working with you and clicking on that "book a call" button becomes a no brainer.
Make sure you include clear CTA's
CTA stands for Call To Action and is prompt that encourages your website visitors to take action. Think "buy now", "book a call", "sign up" etc.
All too often I see business owners hiding these under long paragraphs of text or leaving them off the page completely. But a confused mind always says no so if people can't figure out how to get in touch with you or what the next step is, they'll be clicking off the site.
If you want website leads, you gotta ask for them! So get those CTA's dotted around your website and make sure they stand out.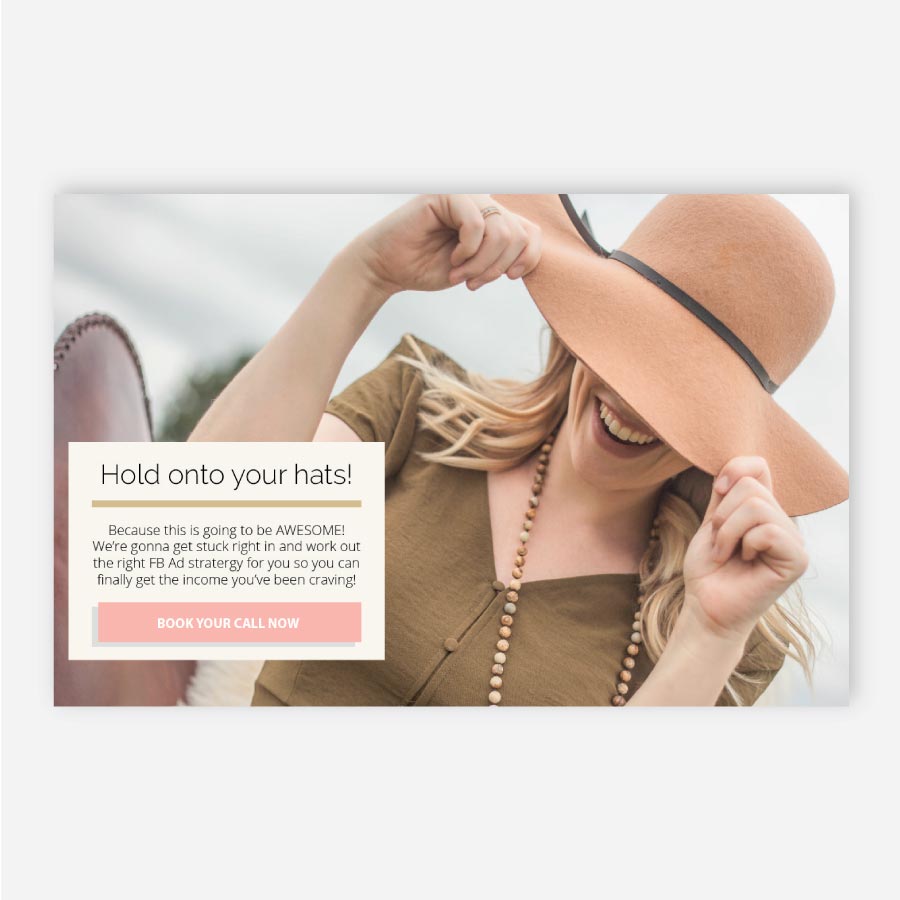 Reduce the amount of text
People don't read the content on your website. They skim it. So plan your site content with this in mind.
Get your point across as succinctly as possible and use headers, bullet points and images to break up larger chunks of text.
Any text walls will have peoples eyes glazing over whilst they scroll past. If you can make the information on your website digestible, people are more likely to digest it, get excited by it and make a purchasing decision.
Need more tips?
If you've been relentlessly improving your website but STILL don't see the website leads, bookings and sales you want then check out my Lead Boosting Website Reviews and let's turn your site into a lead-generating, dream client attracting, money making machine!