A few months ago I had a friend/client tell me how lucky she was that she had me around to discuss website stuff, otherwise she would have no idea to how to approach a website professional and she couldn't verbalise what she wanted in her website.
I've had an influx of leads through the door recently because so many female entrepreneurs are using this time to look at and improve their website.
So it's probably reasonable for me to assume that there's a lot of female entrepreneurs out there right now, that need a new website and need to work with a professional but have no idea who to choose!
If this is you then read on because this blog will help you decide which website professional is right for you!
Do you 'jam' with them?
Do you feel excited about the prospect of working with them? Do you resonate with them?
When you hire a website professional, you're going to be working together and possibly for a long time. When you outsource your website, you're essentially hiring someone who will become an extension of your business. An extension of your team.
You have a professional you can rely on and go back to time and time again so you need to have a good relationship with them. If the idea of talking to them on a long term basis makes you feel drained then they are not good for your energy and not a good for you.
Look at their existing portfolio.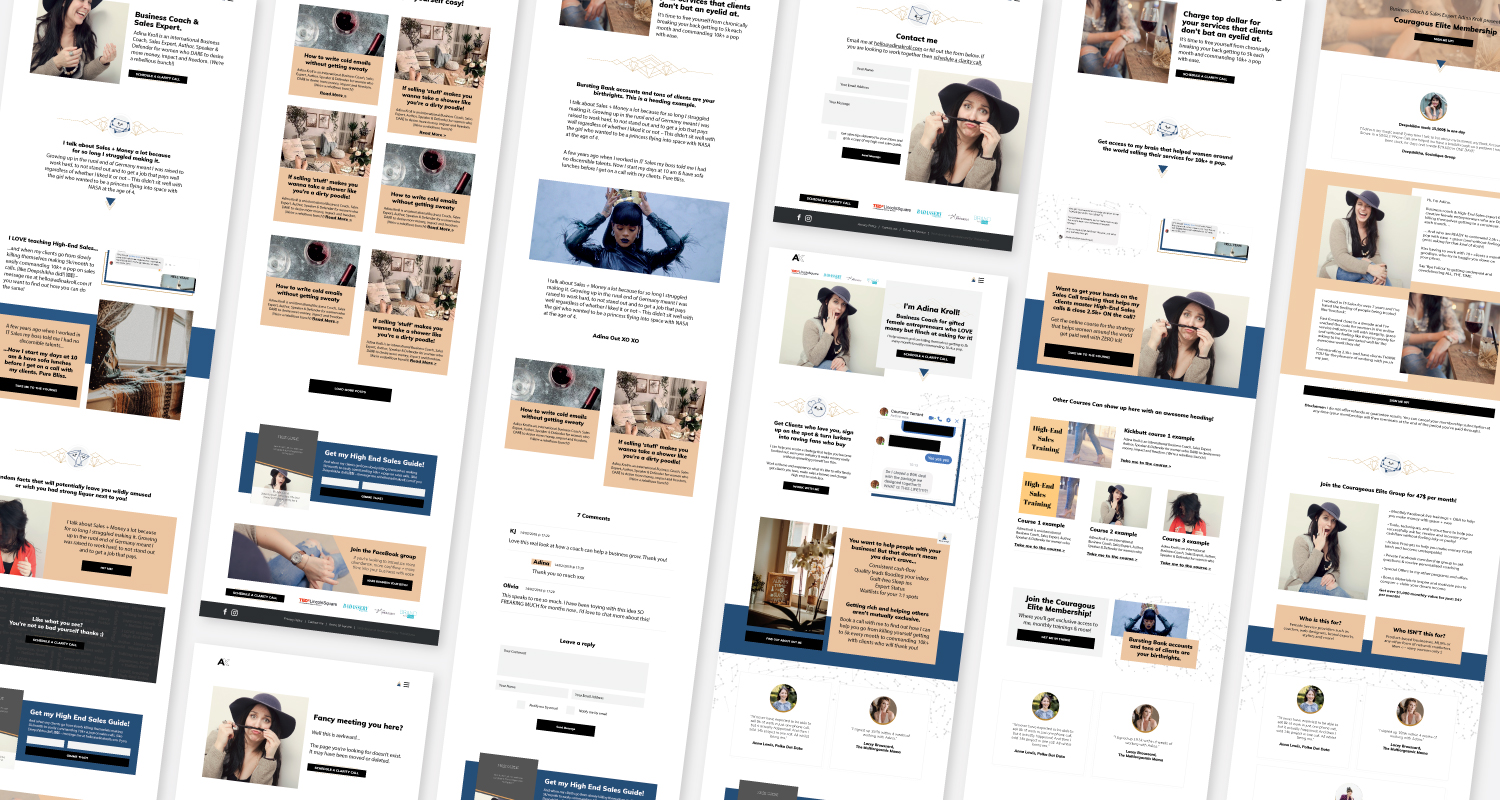 Do you like their work? Can you imagine what they'll create for you? Each designer has a different style so take a look over what existing websites they've designed/built.
If you're not so keen on their work and don't get excited about the idea of working with them then they're probably not for you.
Do they have good client testimonials?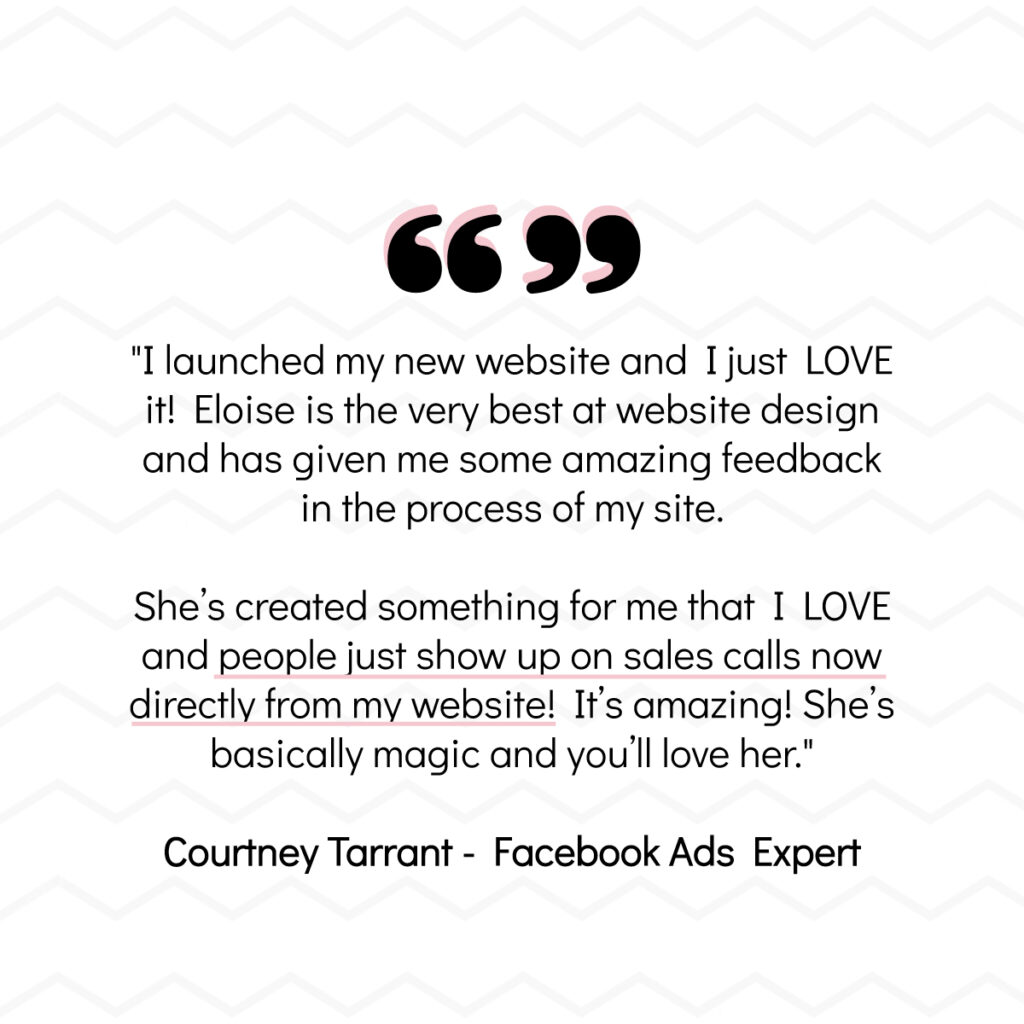 Take a look at the reviews. What have previous clients had to say? Have they enjoyed working with them? Are their previous clients similar to you? What results have they got for their clients?
If you're looking to work with someone who's been in business for a while but they don't have a lot of testimonials and the ones they do have and really short and vague, that's a red flag right there!
Ask about their process.
You're hiring someone to create a website that you love and is going to work for your business. Ask your prospective web professional to discuss how they plan to do that.
I get my clients to create a mood board and give them 2 rounds of free design revisions so I'm 100% sure I can create something they love. That gives my potential clients confidence that they'll get what they pay for so be certain that the web professional you want to hire is going to be able to deliver.
Do they speak plain English?
Don't be blind sided by technical jargon. Make sure you fully understand them and don't be afraid to ask for clarification.
I've had clients come to me because they've been stung in the past. Their previous developer spoke a lot of jargon and instead of getting a clear answer, they just trusted that the developer knew what they were doing, only to be left with a website that was completely different from what they expected.
There's that quote from Albert Einstein: "if you can't explain it simply, you don't understand it well enough" so watch out for anyone who hides behind jargonated terms.
Do they make you feel stupid?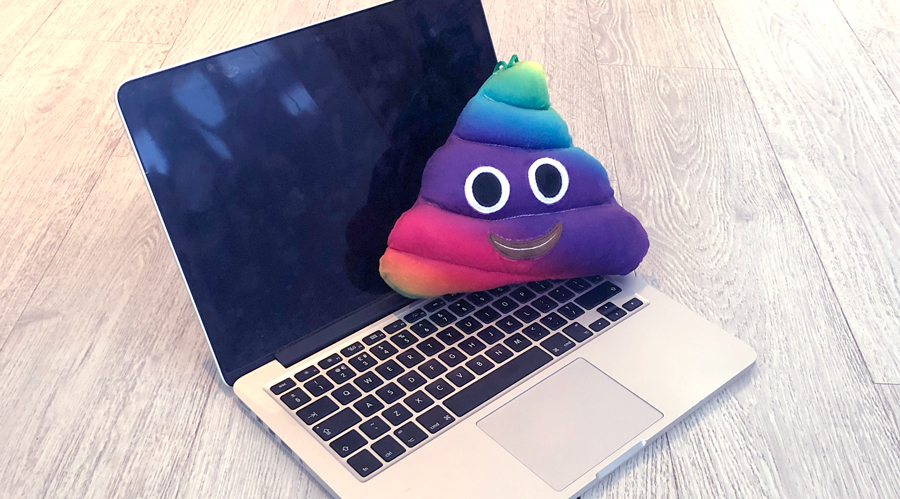 Similar to the above, I've had clients who've come to me because their previous developer simply made them feel bad. They were fed up of asking questions only to be given a sarcastic response and made to feel like an idiot.
Making people feel shit sure is a great way to lose clients!
Unfortunately though, there is a lot of arrogance in technical industries. I hate to say it but I've experienced it first hand. It's like a lot of them think IT is common knowledge and you're made to feel like an idiot for not knowing all the technical questions!
Don't.Let.Anyone.Treat.You.Like.This. Especially as you're the one paying for the 'privilege' of working with them.
Get a second opinion.
If you wanna work with someone but something seems off then it probably is. Again don't be blindsided. If you've been given a quote that feels off or told something should be a certain way but you don't agree then get a second opinion.
Post in groups or get insight from other developers. I've had people come to me saying their developer had told them some really weird stuff that's not industry standard so it's worth checking it out if something doesn't feel right. They're a lot of cowboys out there and you can't be too careful!
Leave your thoughts on professional out the door.
A controversial point but hear me out. I've had clients come to me because they've been stung but a large company who all wore suits, had a big team and showed up in the office from 9-5. They thought because they were the typical form of what we deem culturally professional that they were the best people for the job. But they got stung.
Whilst I'm over here (in my metal t-shirts, cat themed office and using WAY to many emojis) getting the job done! And getting it done amazingly too might I add!
It's because I really care about my clients. I'm not saying I'm not a professional person. I totally am. Because putting customer service first is in my opinion the most professional thing you can do.
But don't focus on picking a 'conventional' business because they're safe. It doesn't work like that. I had a potential client turn me down because they thought I was too small (despite having a team of trusted developers on standby). They went for a bigger company only to pay 1000s for a website that was clunky to use and awful to look at!
You gotta find the right web person for you!
The more you resonate with the web designer/developer you hire, the more likely you are to have a finished website that's right for you and your business.
If you've liked what I've said above, and feel I'm the technical web nerd for you then request a quote!