Stepping into that next level version of yourself can feel audacious and the pesky imposter syndrome perks up because it's trying to keep you safe.
Instead of showing up to face possible rejection, it says "heyyyy maybe you're not good enough to do this so let's get back on the coach and each some potato chips and watch 2 hours of Grace and Frankie" – sound familiar?
But we can't be doing that when we've got goals to crush, empires to build and a world to take over. That shit only slows us down!
And whilst that imposter syndrome voice never fully goes away, we wanna tell it to temporarily go fuck itself so we can go after our audacious dreams. #dontbelievemejustwatch
What's even more awesome is our website can help us with that :D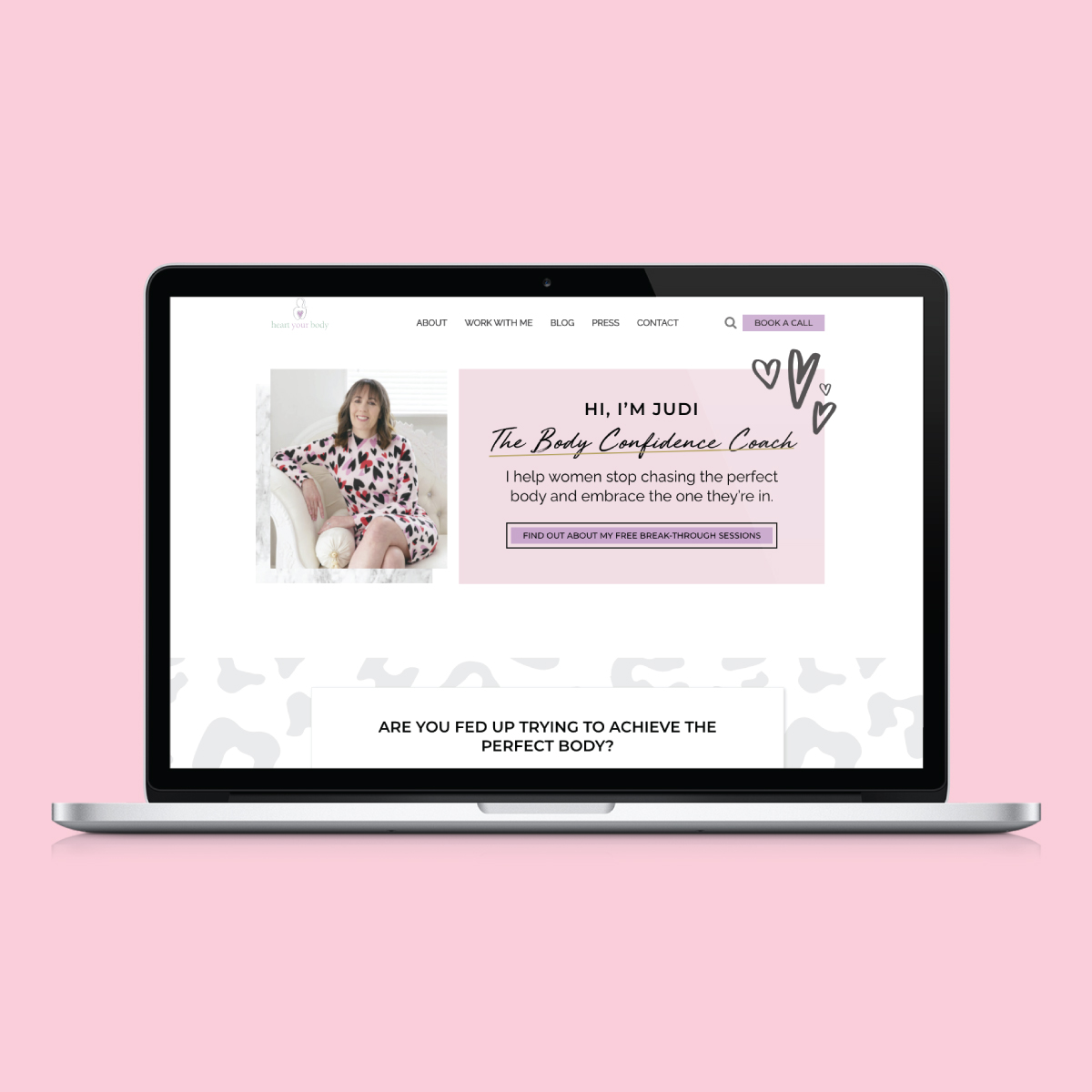 When you revamp your website into a site that looks like your next-level self, not only does it leave you with a glorious vision of how to show up but the process gives you so much clarity and quietens the imposter voice.
So if you've lately been pondering thoughts like "Am I really cut out for this?" or "OMG they look so amazing, I could never be as good" or "who am I to do this, I'm just a human potato!"…
Then here's a few ways the website creation process can help you shhhh the imposter syndrome voice and help you step into that next-level version of you that goes after everything she wants:
Your Mission Statement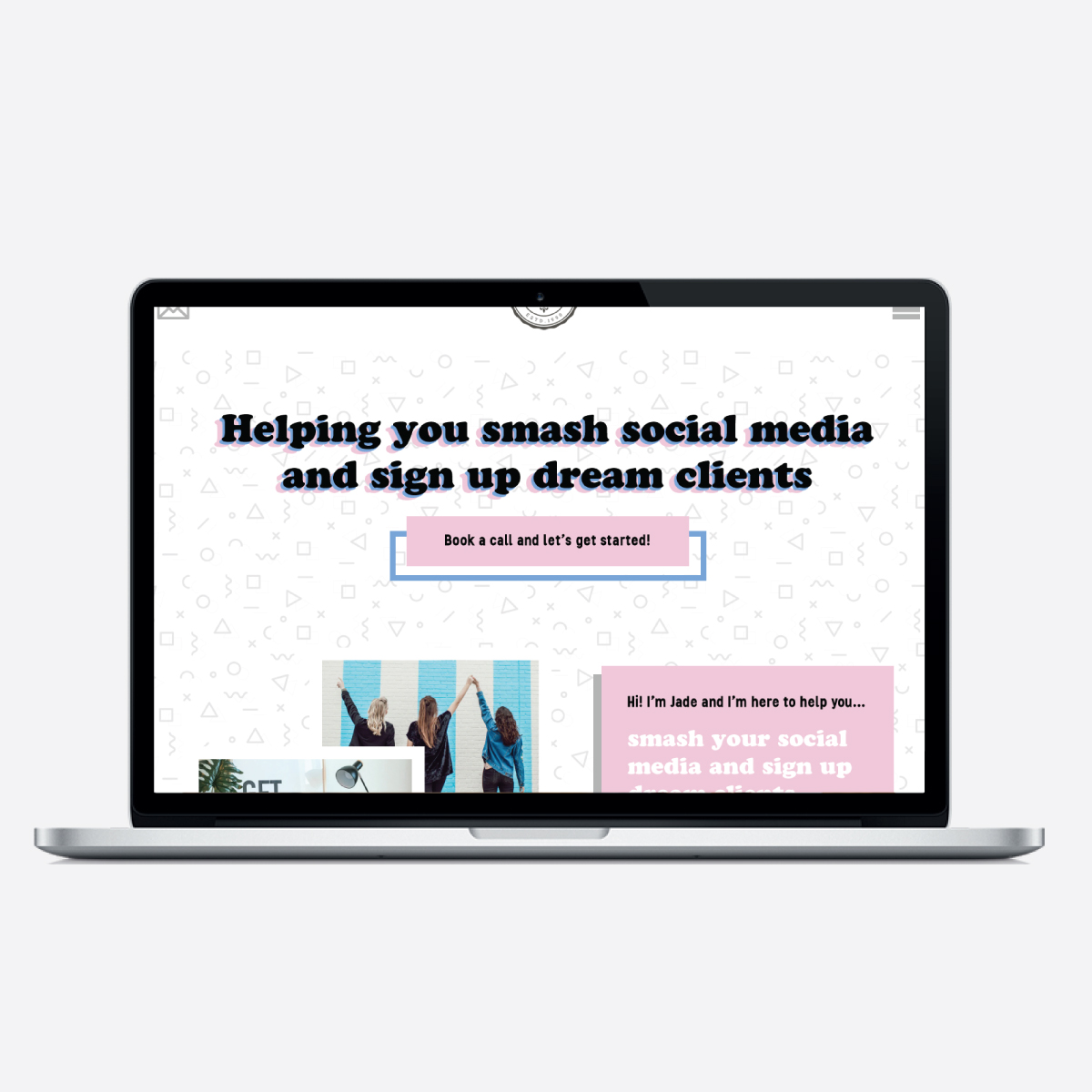 Your mission statement is going to reflect through your entire website. This is the WHY behind how you help people.
For example, for me, I LOVE helping badass women see just how magical they are and it's so exciting when I see them soaring after we work together! I feel so lit up thinking about it. I wanna see more money in the hands of women and I wanna fund a fuck tonne of money into protecting the environment.
Thinking about all the women I can help and all the goodness I want to offer in the world helps me get clear on my website messaging AND motivates me to show up – because people need my magic!
When you realise the magical ripple effect you have on the world around you, it doesn't matter if that voice is still showing up because it's no longer about you. It's about your people.
Your USP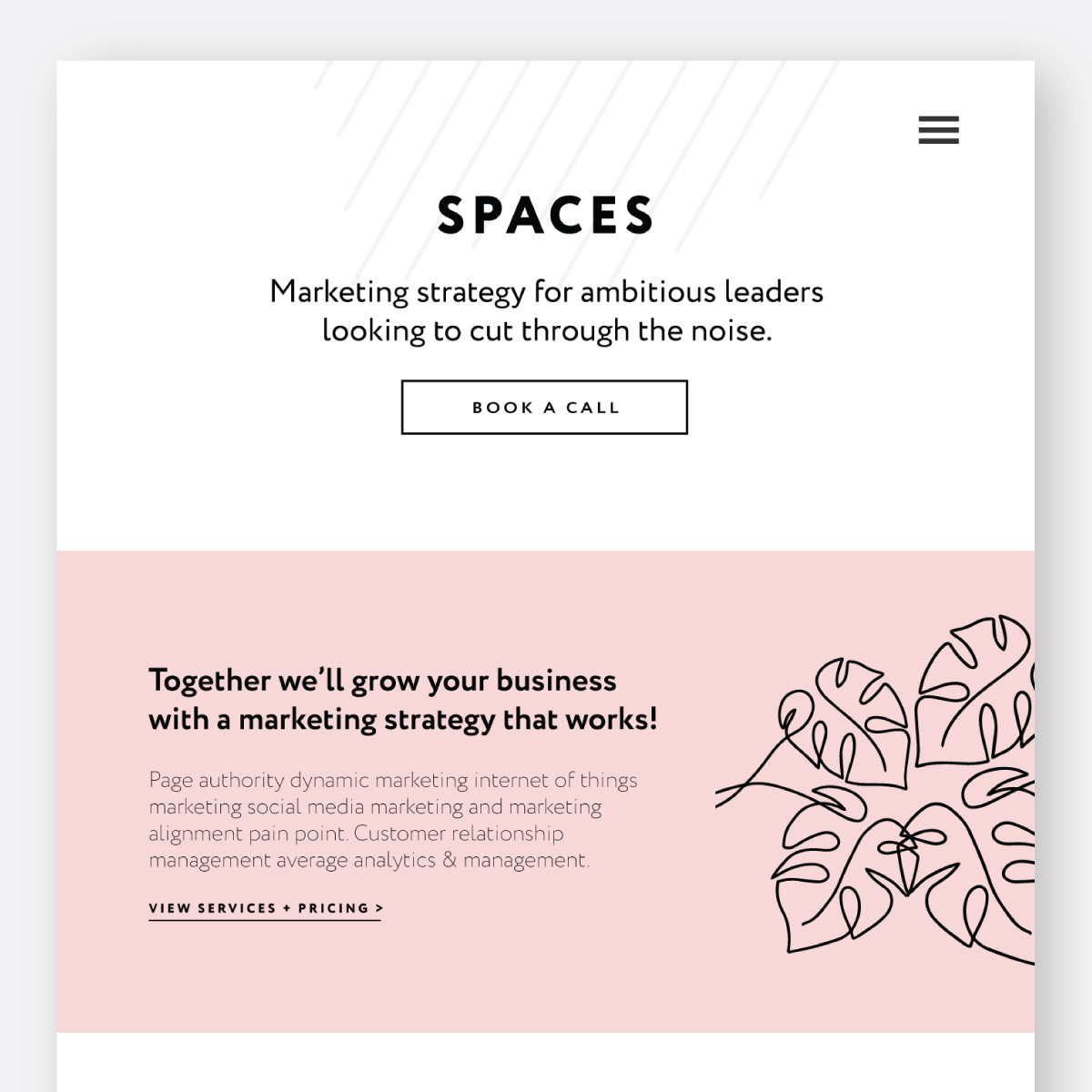 You want your website to stand out and make yourself the 'no brainer' expert of choice. How do you do this? Use your USP!
So for example when I look around at my industry:
A lot of people know enough to use Canva or WordPress but aren't trained designers. These people cover the DFY service that my clients client crave but not the results. They don't have the 19 years experience or design qualifications to be on the same level as I am.
Most of my clients have been burnt from previous designers who didn't know what they were doing and I want them to know that hiring a professional doesn't have to be a crappy experience.
I want the best for my people and with that mindset, I NEED to show up! Because my people need me!
Your About Page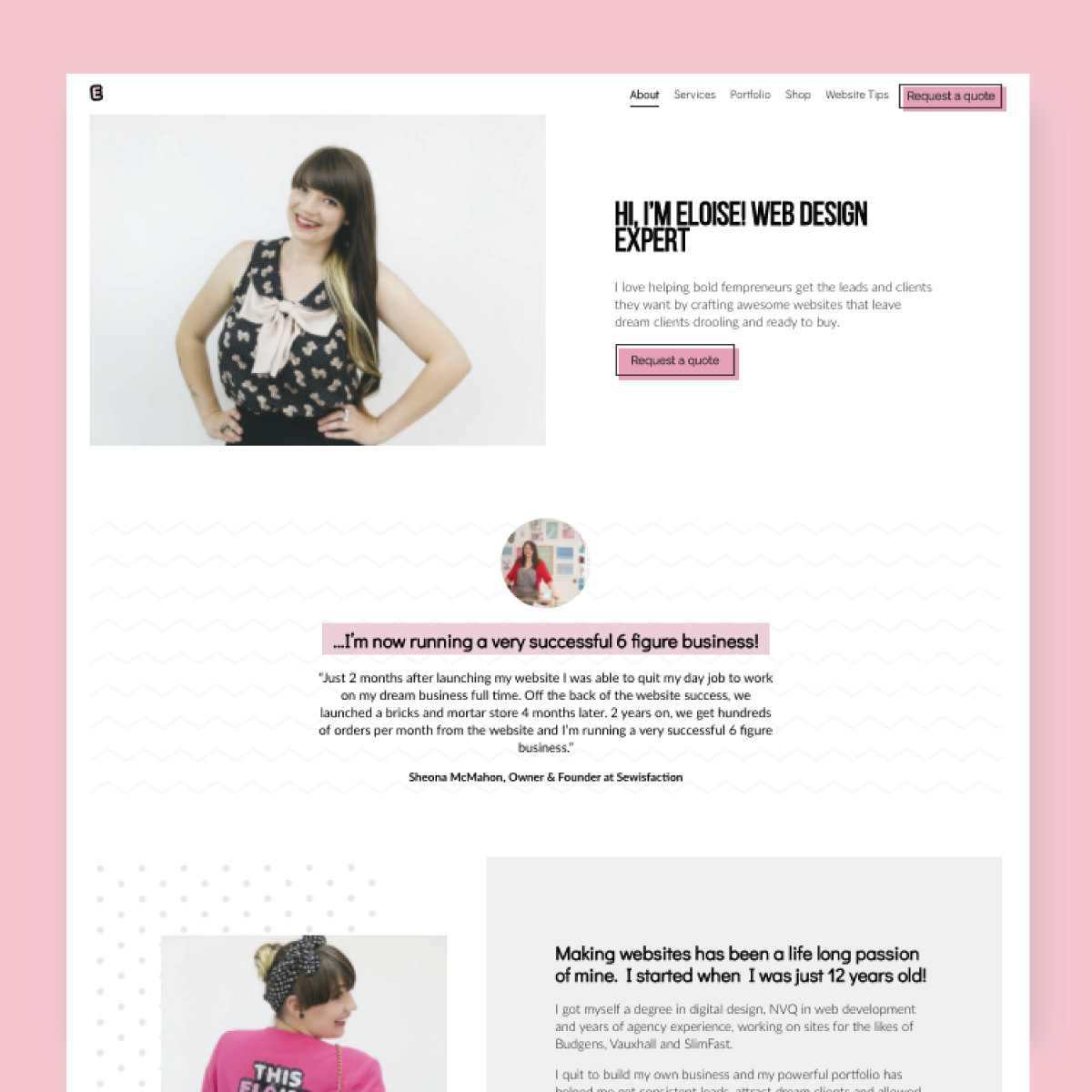 Instead of talking about how old you are and where you grew up, start bragging about your qualifications and experience (and name drop if possible).
But when you look at all the experience and expertise you have, it's like "holy shit I am ACTUALLY a badass and I can do this!" And your dream clients will believe you too ;)
Your Testimonials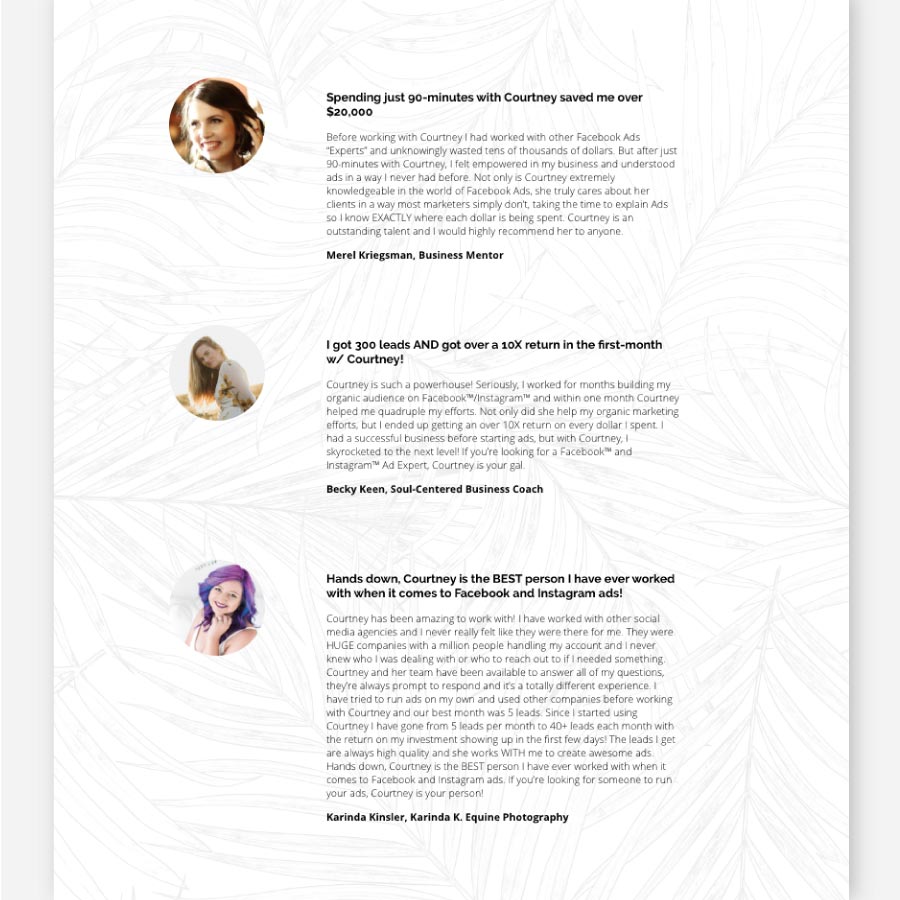 One of the best ways to beat imposter syndrome? Create for yourself an evidence list of why you're so fucking awesome. And what are the best slices of evidence? Testimonials.
Testimonials serve as a way to show off what you can do for your clients. But don't forget they can show this off to YOU as well! When you get a message from your client saying how wonderful it was to work with you and how you helped them, doesn't it just light you up and make your day feel oh so much sweeter :D
When you collate testimonials for your website, sit down, go through and read them and you'll can't help but think "YEAH! I am totally rocking it!"
Time to show up and slay!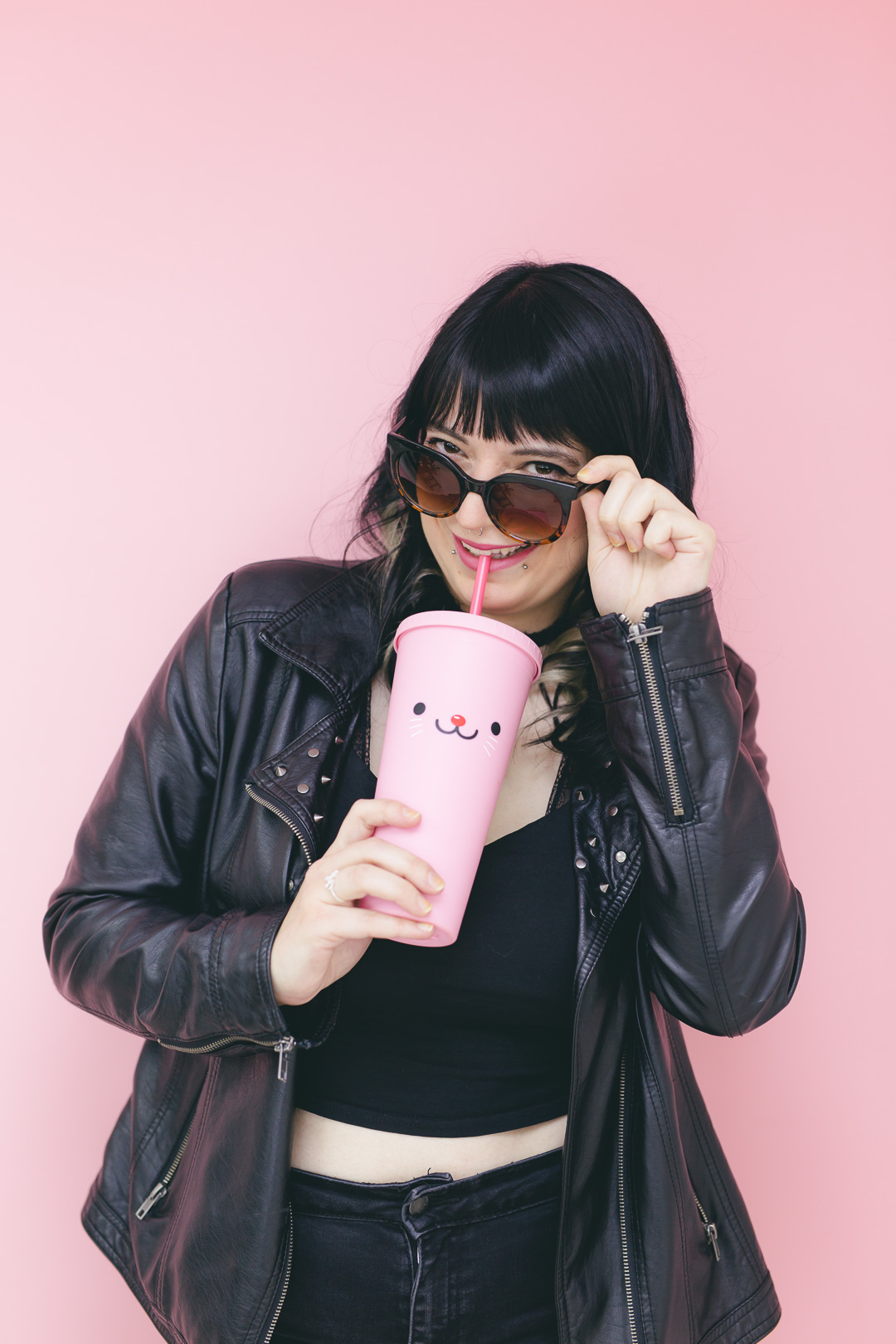 The only difference between you and that other girl is she believed she could so she did. And this is how I can help you. This is part of the beautiful transformation process I take you through.
Because when I revamp your website, we quieten your imposter syndrome so it's no longer loud and distracting and stopping you from showing up as your beautiful badass self.
With a website that looks so freaking good, you'll be telling your imposter syndrome to STFU because how can you NOT go out there and make magical business results because just fucking look at it!!!
You'll finally have a website so gorgeous, you'll wanna shove it in EVERYONE'S face.
You'll get clarity on how to show up and start confidently going after and attracting the results you want in your business.
You'll elevate your website design and elevate your results in the process.
And I'll be cheering you on the whole way :)
Ready to revamp your website and put your imposter syndrome in the corner?